For National Thank A Teacher Day 2022, TDT Expert Advisor, Kat Howard gives her gratitude to a wonderful teacher.
I think we spend a great deal of time during childhood figuring out how we are the same and how we are different from one another and I was no exception. My Father is West Indian, whilst my Grandparents are Kenyan and Guayense before moving to Antigua to start their family and as a result, I spent a lot of my time growing up knowing the distinct intonation of their accent, and the 'huh' that my Dad still uses to close off every statement as an assertion of opinion- yet I had come to recognise this as something that made us a little different, particularly when moving to Felixstowe where we lived for a number of years.
I attended the Grange Primary School where I found myself in Mrs Muchall's year four class and for the first time, I heard the familiarity of my family's voices in someone new. Mrs Muchall was from Guyana, and she changed my experience of being the new person at school in a small, sleepy coastal town to seeing my family in my everyday school experience.
She had a firm Guyuan accent that ripped through reading books with a tenacity that I had only ever known with my Grandad, and she knew about plantain and souse and recognised the guava jelly in my sandwiches. Her value of school was as fierce as my father's; he came on every school trip, volunteered with class reading once a week, and they would conspire against me, as he shared our latest reads at home so that I could be coaxed to talk about the Hobbit or the Chronicles of Narnia to her in class. She noticed that my attention shifted to the window when we read , and sent me to the year six classroom where I could follow along to James and the Giant Peach or snippets from Tom's Midnight Garden. She slipped the Worst Witch into my book bag and started my love affair with Mildred Hubble and her adventures at Cackle's Academy.
As a teacher, she shaped my adoration of reading and helped me to find harmony in living in a small town with a wonderfully loud West Indian father! Thank you, Mrs Muchall. I feel privileged to have been a student in your classroom.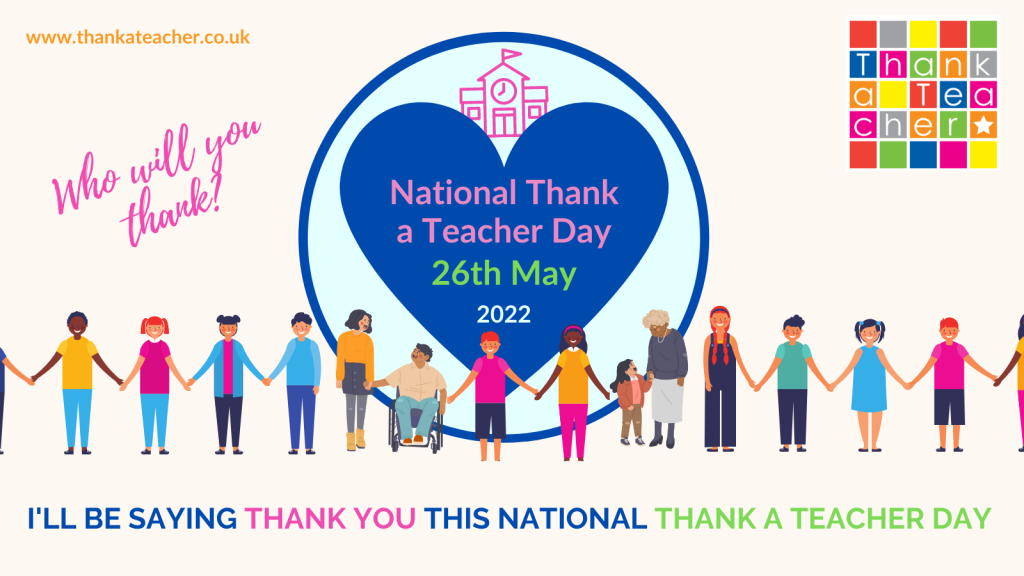 National Thank a Teacher Day is on Thursday 26th May and is dedicated to all the schools and colleges at the heart of our communities, from the teachers helping us make sense of the world to all the wonderful support staff keeping things running. For more information and to get involved, please see their website.
School Improvement through People Development
To find out more about how the Teacher Development Trust can help you to create a great whole-school culture where teachers and pupils thrive, please schedule a call with a member of our team.
To find out more in the meantime, please see our School Improvement through People Development brochure.