The secrets to the most effective teacher development
It's within the power of each and every school to unleash the best in teachers, day by day, month by month, year by year.
This practical handbook takes the guesswork out of professional learning, showing school leaders how they can build a self-improving culture and remove barriers to learning. David Weston and Bridget Clay set out their advice for how every school can bring in the best ideas from the whole system, and make sure that these have a lasting effect in the classroom. Packed full of examples, easy-to-use ideas and checklists, Unleashing Great Teaching brings together a vast body of experience gained by the Teacher Development Trust (UK), and shows how other schools can learn from these insights. From fostering a culture of evaluating impact to establishing good relationships, communication and a developmental culture, this book takes each and every aspect of the school system and reassesses its role as a driver of teacher and student success.
An invaluable resource for leaders at any level within the schooling system, Unleashing Great Teaching will open doors and inspire leaders, teachers, students and communities to learn about learning.
"Unleashing Great Teaching is a remarkable book. It combines research on adult learning and the authors' hands-on experiences of working with schools to produce an accessible, practical, and at times entertaining 'how to' for improving teacher learning. Should be on the desk of every school leader in the country (if not the world)."
Lucy Crehan, teacher, education explorer and international education consultant, UK
Acknowledgements
About the authors
Foreward (by Dame Alison Peacock)

Why does professional learning matter so much?
Leadership
Getting the culture right
Practical steps
Impact at scale

Introduction

Three big ideas
Why this book?
What do we mean by 'professional learning'?
Terminology
The ingredients of professional learning
Notes

Chapter 1: Teacher learning – the building blocks

A model of learning and remembering
Implications for teacher learning
Summary
Further reading
Notes

Chapter 2: The purpose of professional learning: A framework of outcomes

Activities versus programmes
Intended impact
Depth
What does this mean for professional learning?
Notes

Chapter 3: Impact: Implementing and evaluating professional learning

What is the evaluation of professional learning so important?
Designing for depth of impact
The Reponsive Professional Learning (RPL) cycle
Models of Responsive Professional Learning
Evaluation of a professional learning programme
To what extent does evaluation of professional learning constitute research?
Further reading
Notes

Chapter 4: Culture: The make or break for professional learning

The organisational "edge'
Trust and respect
Prioritising and resourcing professional learning
Communication around professional learning
Building blocks for a developmental culture
Appraisal and performance management
Summary
Further reading
Notes

Chapter 5: Support and challenge: Engaging effectively with experts

Expertise: an introduction
What are we looking for?
Commissioning expertise
Using research to inform professional learning
Putting it together – applying expertise in the Responsive Professional Learning (RPL) cycle
Coaching and mentoring
Further reading
Notes

Chapter 6: Planning professional learning across a whole year

The annual professional learning plan
Middle leadership and professional learning
Supporting new and early career teachers
Support staff and professional learning
Governance and professional learning
Career routes and professional learning
Delivering expertise
Notes

Epilogue

What next for the profession?

Index
Watch the webinar
Bridget Clay & David Weston in the TES:
Implement in your school
Are you looking for support to embed the ideas from the book into your school?
The authors, David Weston and Bridget Clay, wrote the book based on their work at the Teacher Development Trust. We can help you:
Review your organisational strengths and barriers to unleashing great teaching
Develop an effective plan to act on the findings
Train senior and middle leaders in key ideas from the book
Bridget Clay is a former teacher who works with schools on their leadership and development. She recently co-authored Unleashing Great Teaching, a book which outlines the culture and processes for great learning for teachers and students. She is Head of Programme for Leading Together at Teach First and was previously Director of School Programmes at the Teacher Development Trust. She has advised a number of organisations, including the Department for Education and the Greater London Authority, and is a frequent speaker, including at ResearchED and The Telegraph Festival of Education. She is a regular media contributor.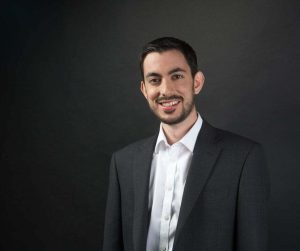 David Weston is the founder and Chief Executive of the Teacher Development Trust, the national charity for effective professional development. He Chaired the Department for Education's Teachers' Professional Development Expert Group and, alongside Bridget Clay, wrote Unleashing Great Teaching: the secrets to the most effective teacher development. David is a secondary school governor and taught maths and physics for nine years in two schools in London and the South East. David speaks and writes frequently for the education sector and national media and has had a number of radio and TV appearances on the subject of teaching, teacher development and LGBT issues.