Expert Schools Membership
A growing international network of leaders and experts in professional development
When you engage with our Expert Schools Programme we immediately welcome you into our national Expert Schools Member Network, where you enjoy access to our online tools and resources, learning modules and networking events.
Many schools who complete our programme want to stay connected, accessing the most up to date research, discussion and knowledge sharing around effective professional development.  Expert Schools Members help us shape our network, hold us to our values and contribute to our advocacy and research.  
Online training modules to guide you and colleagues through understanding and implementing effective approaches to school improvement through people development.
TDT Diagnostic Review Tool
Supports you to conduct a self review, a staff survey and gather evidence in preparation for a TDT led Diagnostic Review, and in time, to conduct your own internal Diagnostic Review
Curated additional reading, resources, research and recordings of past network events to support continued professional growth. Access to the Teachers Working Environments Survey.
Number of teachers and school leaders who engage with our NPQs and/or Expert Schools Membership Network
Number of schools that have completed a Diagnostic Review
Wherever you are in your development journey discover more about our programmes
Our Research and Insights
Read about the research that underpins our work, plus insights into effective CPD
Sign up to our monthly intelligence briefing for everyone interested in professional learning
On school improvement, teaching and learning, morale and teacher retention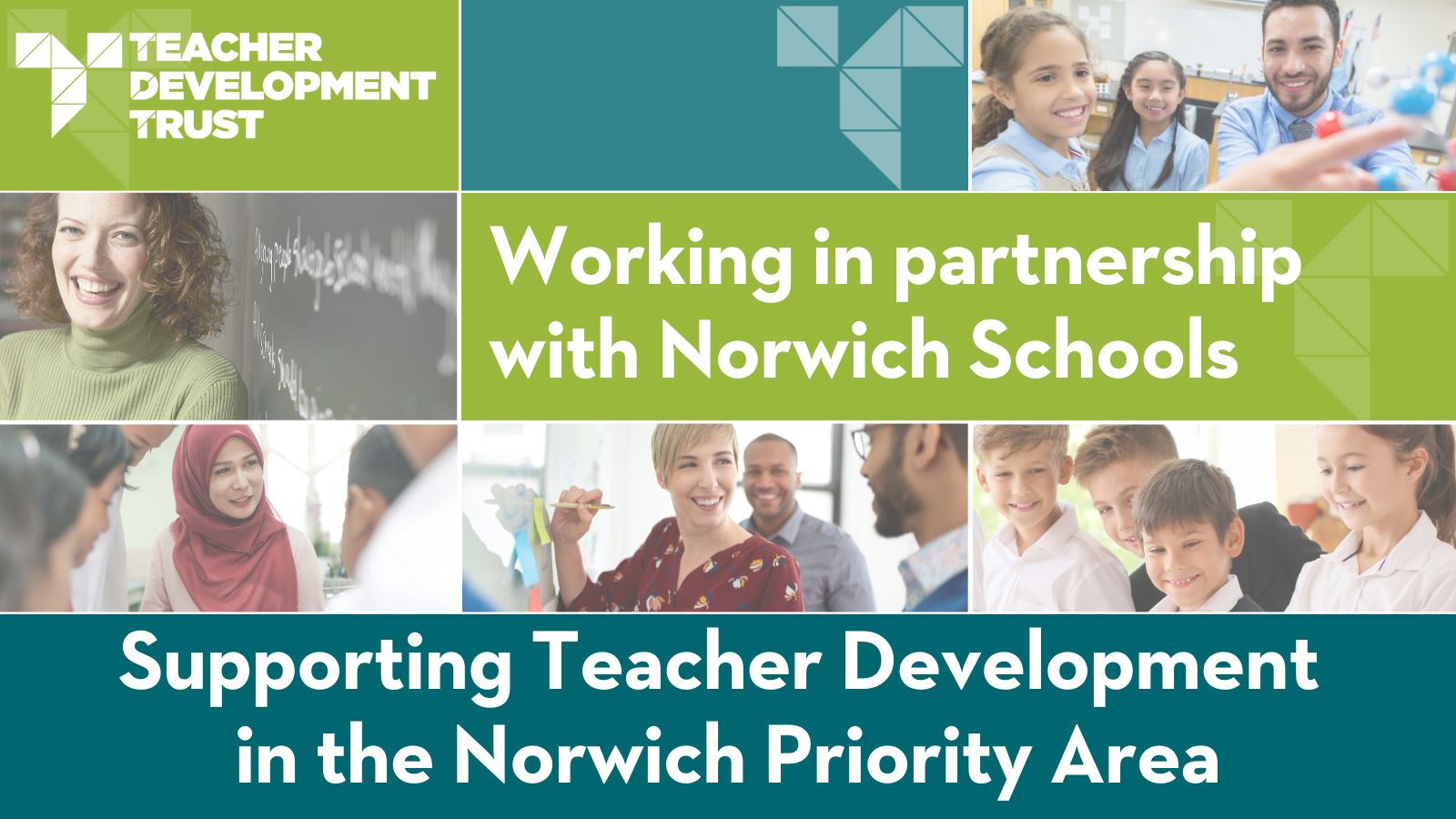 Here at TDT, we are excited to be working with schools in the Norwich Priority Area to improve professional development and school culture, in partnership with Julian Teaching School Hub and the DfE. Through Diagnostic Reviews, coaching, and collaboration, we aim to...