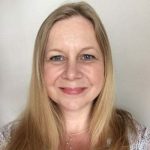 Dr Helen Pote is a Clinical Psychologist with over 20 years experience in the NHS and schools helping young people with their mental health problems and supporting teachers to do the same. She has worked for over 15 years as an academic and researcher at the Department of Psychology, Royal Holloway, University of London. She is currently a Senior Lecturer and Clinical Director, training Clinical Psychologists. Find her on Twitter: @potehelen
It is an all too common scenario for teachers – a pupil in class has started to struggle with their work, they are not completing homework, seem quieter than usual and are withdrawing from friends. As a teacher you know this pupil seems to be experiencing stress and emotional difficulties and is not reaching their learning potential.  You may not be sure how to talk to your pupil about this or effectively help them address these emotional blocks to learning. Improving teachers' mental health literacy and their mental health first aid skills could be an effective way forward for many schools in supporting pupils.
'Mental health problems can be defined as conditions which affect a person's mood, thinking and behaviour to such a degree that they have a significant effect on their ability to function as they would like to within different areas of their lives'. (Law, Falconbridge and Laffan, 2015).
Mental Health difficulties are reported to affect 10% of school aged children at any one time, though the surveys mapping this are over 10 years old. The most common difficulties young people present in schools are anxiety, depression, behavioural difficulties and hyperactivity (Green, McGinnity, Meltzer, Ford & Goodman, 2005). Young peoples mental wellbeing is important for their educational outcomes. If young people have mental health problems they have more time off school, are more frequently excluded and have poorer learning outcomes than their peers with positive mental wellbeing (Green et al., 2005).
Despite increasing resources being offered from government to address these concerns, recent surveys sadly report that only 40% of young people with a diagnosable mental health problem who need help will ever see a qualified mental health practitioner and long waits for services are common (Pulse, 2016).
Often teachers are the first adults to offer support to young people in distress. What's lacking is training for teachers to enable them to deal efficiently and effectively with young people showing early signs of mental health problems. The teacher training curriculum doesn't prepare teachers for the reality of spotting mental health problems.  This can result in teachers feeling concerned they do not have the skills or confidence to support young people with their emotional health.
We could argue that teachers are employed to teach and it is beyond their role to address these difficulties with their pupils. Of-course for some pupils –  those with significant anxiety or depression or severe behavioural difficulties -specialist support from trained mental health professionals is required. However, pupils often show early signs of these difficulties at school or they show milder forms of emotional difficulties as a response to stress.  Early recognition of these problems can lead to better access to specialist services, and whole-school approaches to some problems can be effective (Douglas, 2011).
We know from psychological research that early help for these pupils improves their long-term outcomes significantly, both emotionally and in terms of their academic success (Meltzer et al., 2003). We also know that stigma and negative reactions from peers are likely consequences for these young people if their symptoms are left untreated (Bellanca & Pote 2012). Indeed promoting pupil and staff wellbeing is now a requirement of all schools (Department for Education, 2015; Public Health England, 2015). To this end the House of Commons Health Committee (2014) recommended more mental health training for teachers, and that OFSTED assess mental health provision as part of their routine evaluations.
It seems reasonable to propose that teachers do need some skills in recognising and responding to pupils' emotional distress at an early stage. After all, if this was a physical health concern, a sprained ankle or broken arm, we would expect all teachers to have enough first aid skills to address the problem swiftly and effectively. Should we not expect parity of treatment for pupils with emotional difficulties or mental health problems? The government certainly think so and have enshrined the principle of parity for physical and mental health services in law (Health and Social Care Act, 2012; No Health without Mental Health, 2011).
Mental Health First Aid is an established movement in America, and a growing number of organisations in the UK are also training staff to become mental health first aiders. Having skills in mental health first aid ensures that teachers feel confident in identifying, understanding and directing young people with mental health concerns to the right support at the right time. Having mental health first aiders in all schools seems a worthy and realistic aim.
If these first aid skills are not part of teacher training where should teachers turn for advice and training on how to talk to their pupils about mental health? Let's consider some resources that are already out there to help teachers identify, understand and direct their pupils to reliable sources of support.
Identifying Problems: It is vitally important that the first conversations a young person has about mental health go well. It takes a lot of courage for a young person to open-up about their distress.  Making sure the conversation with a teacher is sensitive and instils hope is essential in ensuring ongoing discussion and monitoring of pupils' mental health. In my work with teachers I encourage the following approach:
L –  Listen nonjudgmentally and empathically
I –  Information gather, ask open questions, don't push
S –  assess people's risk of harm, Self-harm or Suicide
T – Tell them useful information about their problem, reassure
E –  Encourage self-help and other support strategies
N – Not alone, follow up concerns with pupils and direct to appropriate help
Broad, open questions are useful in putting young people at their ease when talking about mental health:
Can you tell me a bit more about what happened? How were you feeling at the time? What was going through your mind? How are you feeling about it now?
Are there any other things stressing you out at the moment?
Are these problems affecting your energy, sleeping or eating in any way?
How are things at home?
When things are at their worst tell me how you are feeling?
When things are really difficult have you ever had any thoughts about hurting yourself? Did you make any plans to do this?
Is there anything that helps when you are feeling like this?
Is there anyone you are close to who you can talk to about this?
This is something young people often go through – would you like some more information about it?
This sounds really important and something you need help with, shall we book an appointment for you to talk to your personal advisor/me again?
Given the limited access to specialist mental health services it is also important that schools screen effectively to ensure that those in most distress and at most risk are referred to appropriate specialist mental health resources. Using valid screening tools allows schools to monitor risk and any deterioration whilst young people are waiting to receive services. Excellent, nationally validated screening tools are available to schools for free. One well validated tool that is available for free to teachers and families online is the Strengths & Difficulties Questionnaire (SDQ) developed by Goodman and colleagues (1997). It provides a handy summary of the child's level of distress for teachers, pupils and families.
Understanding problems: Developing a knowledge base about common mental health problems is an important part of mental health first aid. Teachers are often faced with a wealth of information on the internet, much of this information is not 'evidence-based', that means it is not offering the best advice of approaches which have been shown to work with children with emotional and behavioural difficulties. However there are some reliable sources of information teachers can turn to.
MindED is one such resource. The website is written by child mental health experts who offer teachers basic facts about over 20 common emotional and behavioural difficulties shown by young people. It outlines common signs of psychological distress to look out for and first steps to offering support in simple 20-30 minute tutorials. Similar tutorials are also available on the MindEd website for families themselves.
Directing to help: Skills in mental health first aid also enables teachers to direct their pupils to effective sources of self-help and community resources. This empowers young people to take some responsibility for their own mental health and access simple interventions shown to be important in maintaining well-being, such as a healthy diet, routine sleep patterns and regular exercise. (REF). YoungMinds provides useful handouts and resources teachers can share with young people and families about their mental health and wellbeing.
Phone and tablet apps to support teachers with mental health first aid are also emerging. MindAid is a new app from the Department of Psychology, Royal Holloway and the Children and Young People, Increasing Acess to Psychological Therapies Learning Collaborative that is currently being tested in schools in London. It enables teachers to screen for common mental health problems and identifies those pupils that are of most concern using the Strengths and Difficulties Questionnaire. It also supports teachers' learning by linking to the MindED resources described above and summarises the information for teachers who only have a few minutes to spare in a busy day. To participate in the trial of MindAid teachers are asked to complete termly evaluations of their mental health awareness, to see if access to these evidenced based resources through MindAid is improving their practice. If any schools are interested in participating they should contact h.pote@rhul.ac.uk
References
Bellanca, F. & Pote, H. (2012). Children's attitudes towards ADHD, Depression and Learning Disabilities. Journal of Research in Special Educational Needs. 13, 4, 234-241.
Health and Social Care Act (2012). HM Government.
Department of Health (2015). Future in Mind: Promoting, protecting and improving our children and young people's mental health and wellbeing.
Department for Education (2015). Mental health and behaviour in schools: Departmental advice for school staff.
Douglas, H. (2011) The Solihull Approach: A whole school approach. Journal of Educational Psychotherapy, 18, 53–58.
Green, H., McGinnity, A., Meltzer, H., Ford, T. & Goodman, R. (2005).
Mental health of children and young people in Great Britain, 2004. London: Palgrave. Goodman, R. (1997). The Strengths and Difficulties Question- naire: A research note. Journal of Child Psychology and Psychiatry, 38, 581–586.
House of Commons Health Committee (2014)
Law, D., Falconbridge, J., and Laffan, A. (2015). What good looks like in psychological services for children, young people and families: An Introduction. The Child & Family Clinical Psychology Review, 3.
Meltzer, H., Gatward, R., Corbin, T., Goodman, R., & Ford, T. (2003). Persistence, Onset, Risk Factors and Outcomes of Childhood Mental Disorders. London: TSO.
MindAid: http://mindaid.herokuapp.com/
MindEd: https://www.minded.org.uk/
No Health without Mental Health: A cross-government mental health outcomes strategy for people of all ages (2011). Department of Health, HMGovernment.
Public Health England (2015). Promoting children and young people's emotional health and wellbeing: A whole school and college approach.
Pulse (2016). A National Disgrace: NHS fails to treat child mental health.
Young minds: http://www.youngminds.org.uk