Vibrant, research-rich staffrooms at the heart of school improvement
Unlock high quality, research-informed teaching
Use TDT training and toookits for Pedagogical Coaching and Teacher Research Inquiry to engage your staff in the most powerful development that improves quality and consistency.
A buzzing, engaged staff-room
Transform the staff culture in your school, creating a school where teachers and TA's are spontaneously and enthusiastically discussing pedagogy and research, collaborating to build the quality of practice in every classroom.
"I feel the approach to CPD of ALL staff has become more strategically aligned with the school's development plan"
Improvement with traction
We help you use approaches that have both rapid and long-term impact, avoiding endless sticking-plasters and morale-sapping initiatives that lose traction.
Free, monthly leadership
insights
Get our quickfire summary of everything that leaders of teaching, development and improvement need to know:
Policy news
Case studies
Funding opportunities
Actionable research summaries
Key events and conferences 
Improve & Build
Three keys to a culture of where everyone gets better 
Insight & Improvement
Get a detailed picture of barriers and enablers to development and improvement. Our CPD Audit and 365-day coaching support package connects you to experts, peers and the best tools and case studies.
Learn & Lead
Training in leadership of development & improvement for senior and middle managers across your school or trust. Empower a culture of development, driven at every level, aligned with the latest research.
Collaborate & Coach
Launch powerful projects in Collaborative Lesson Research and Pedagogical Coaching – within and across schools.
Zara Blakemore, Hatfield Academy
"Being involved in this programme has been reassuring, supportive and has provided our school with direction and clarity on the academy's CPD priorities"
Paul Scraggs, Norbriggs Primary School
"I feel much more confident in delivering sustainable CPD that makes a difference and the project with yourselves has had a huge impact in shaping my approach to CPD."
Bernadette Kaye, South Shore Academy
"I feel the approach to CPD of ALL staff has become more strategically aligned with the school's development plan"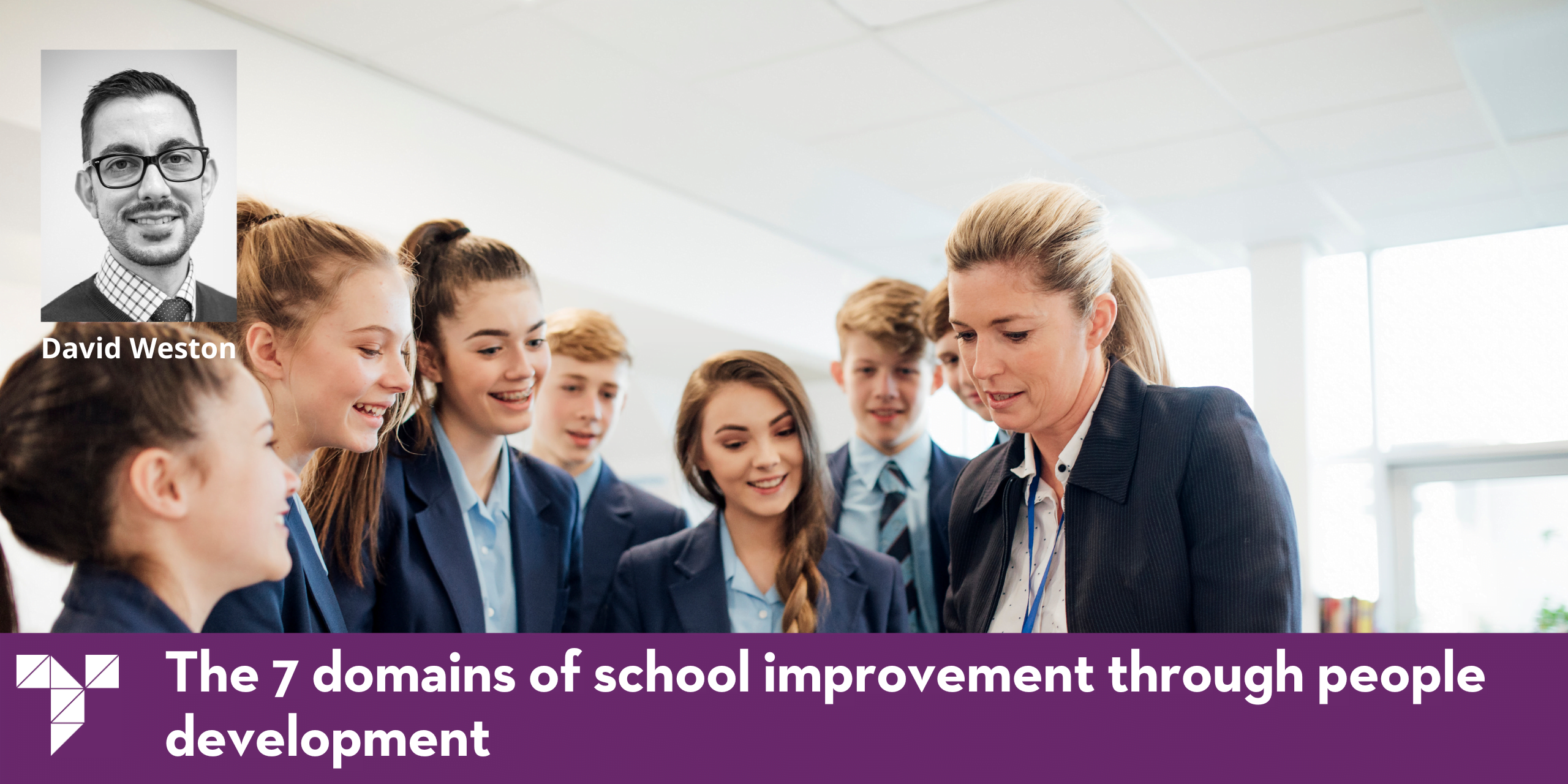 By reviewing your CPD through the lens of seven domains focused on school culture and the needs of teaching staff, we can address common concerns about why CPD is not working. TDT Co-CEO, David Weston explains. Increasingly, school leaders recognise that schools can...
Support when you need it
Our experts and advisers are available by phone and email when you need us.