TDT Book Club: Putting Staff First Book Launch
Join us for the Putting Staff First book launch. We will be talking to the authors John Tomsett and Jonny Uttley about the release of their fantastic new book that Dylan Wiliam recommends 'every school leader should read.' The authors will be joined by some special guests who will explore some of the topics covered in the book.
These include:
>Teacher learning and early career development
>The importance of culture and managing staff workload
>Succession planning and Leadership Development
Where? An online video+audio Zoom meeting
When? Tuesday 16th June, 7pm-8.15pm
What? Special Edition TDT Book Club Launch Event, Putting Staff First
Who? Jonny Uttley and John Tomsett, plus many more!
About the Authors: 
Jonny Uttley is the CEO of The Education Alliance Multi-Academy Trust in East Yorkshire and Hull and was previously head teacher at South Hunsley School. As a National Leader of Education, he has worked with schools in many different contexts and is committed to a school improvement approach that puts ethical leadership at the heart of our system so schools create cultures in which staff genuinely thrive.
John Tomsett has been a teacher for 32 years and a head teacher for 17 years. He currently leads Huntington School and Research School in York. He writes a blog called "This much I know" and has written extensively about school leadership. He has previously published two books, Love Over Fear and Mind Over Matter.
Hosted by: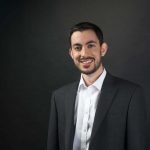 David Weston (CEO TDT)
Authors:

Jonny Uttley

John Tomsett
Panellists:

Kathryn Morgan (Chair of Governors)

Sam Twiselton (Director of SIoE)

Andrea Stephens (DHT)

Annette Morris (DHT)

Dame Alison Peacock (CEO CCT)
Publisher:

John Catt